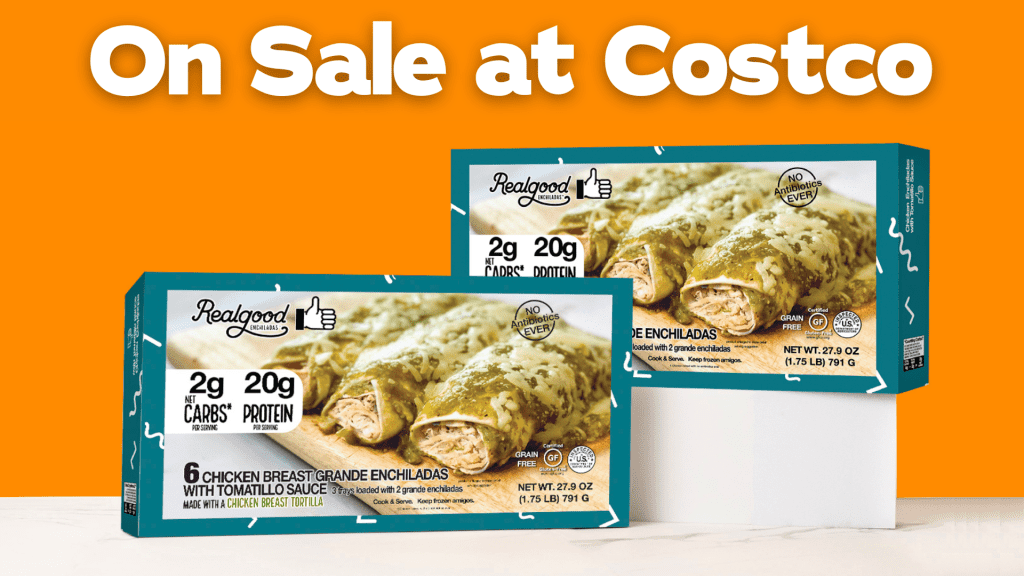 Looking for some healthy new items at Costco to get you through the week that won't break your budget? These Real Good Foods Chicken Enchiladas are the perfect easy-to-make meal, so no matter what your lifestyle—busy at work, busy with handling back-to-school and homework with the kids, or looking for post-workout meals—these will leave you full throughout the day without spiking your blood sugar.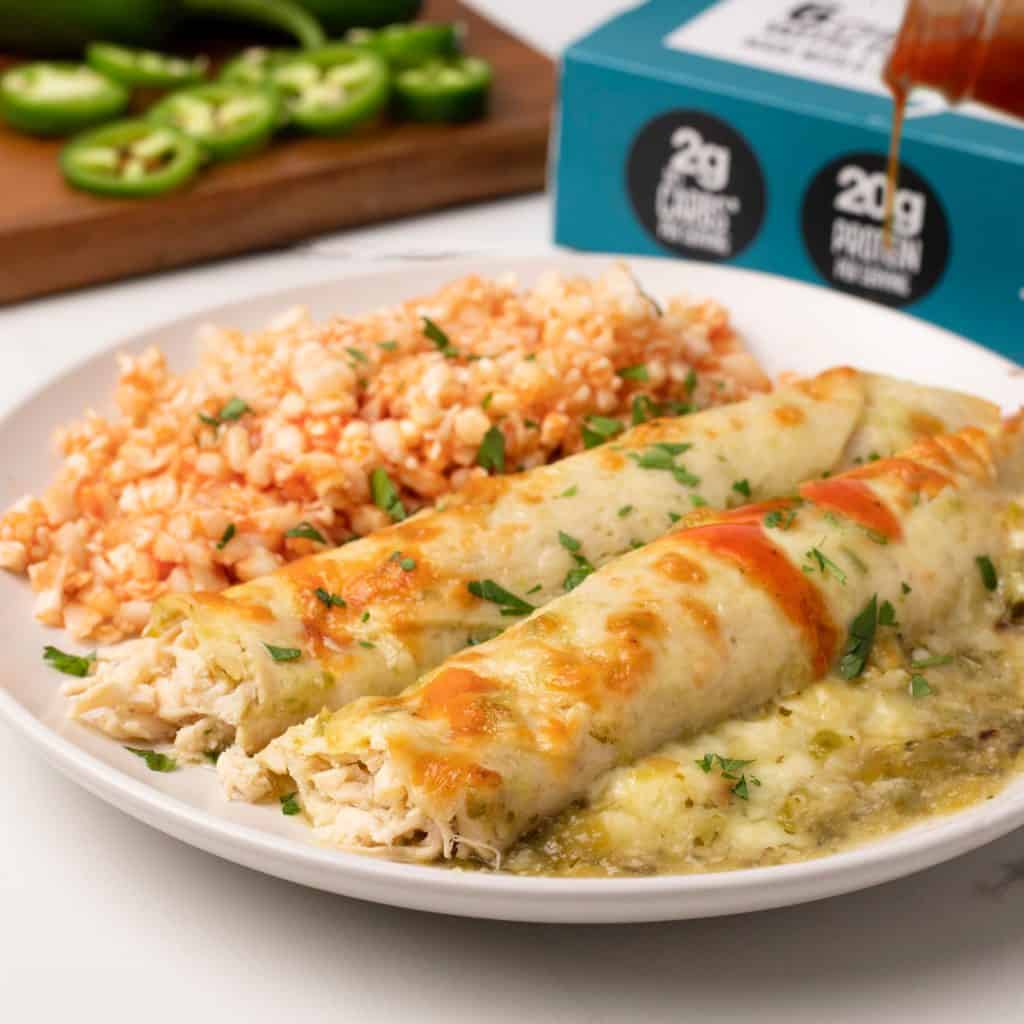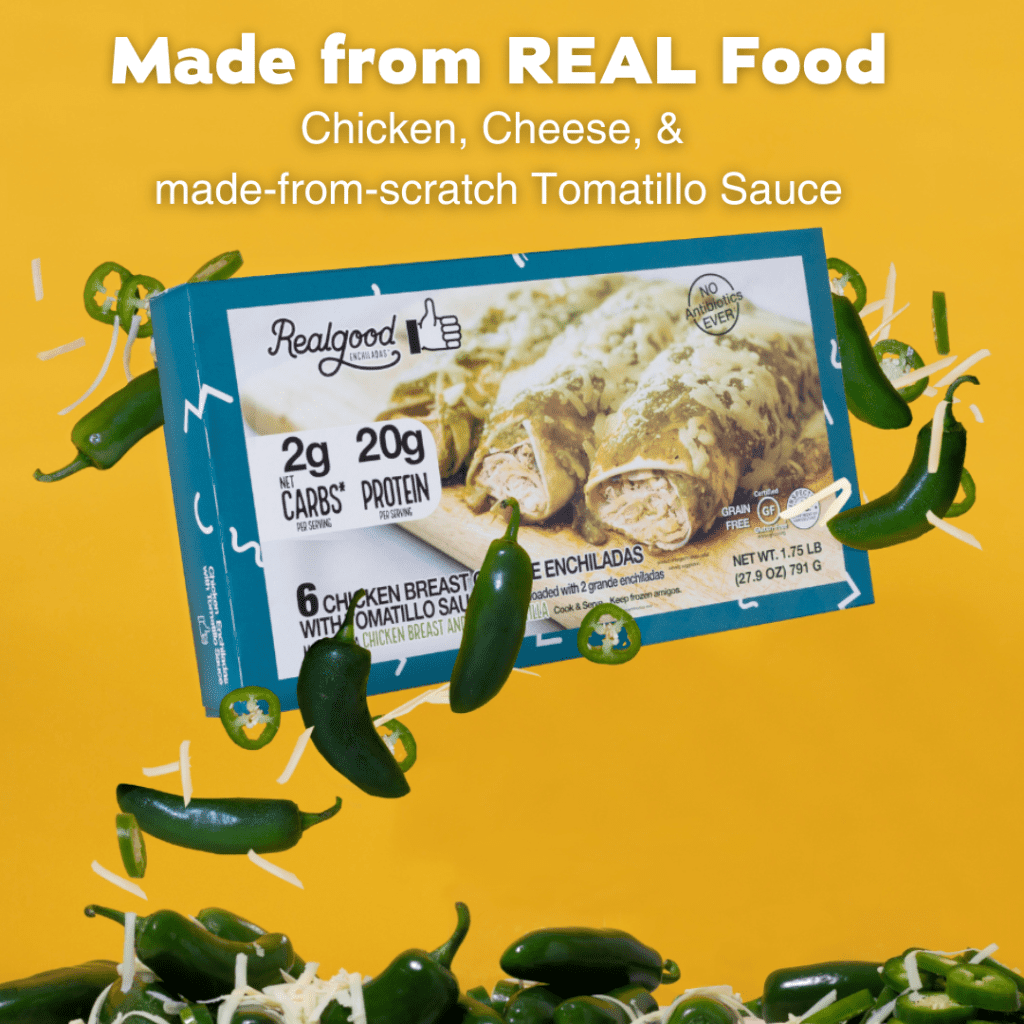 These enchiladas are only 2g of Carbs are loaded with 20g of Protein, and don't use any processed flours or grains. Whereas normal Enchiladas use flour tortillas that are high in carbs and use processed flours, these are made with a Chicken & Cheese Tortilla!
Just pop them in the oven and pair with a salad or veggies for a filling meal prep, or cook them in your Air Fryer for a quick, nutritious meal when you don't have time to cook.
Available at Costco in 3, 2 packs and ON SALE $3.50 OFF until 8/23.