The September 2023 Costco Savings Book is currently happening now with lots of deals to choose from, but here are our top favorite Costco Deals that we like! If you haven't seen the new savings book yet, click the image below for a direct link to view all the Costco Deals!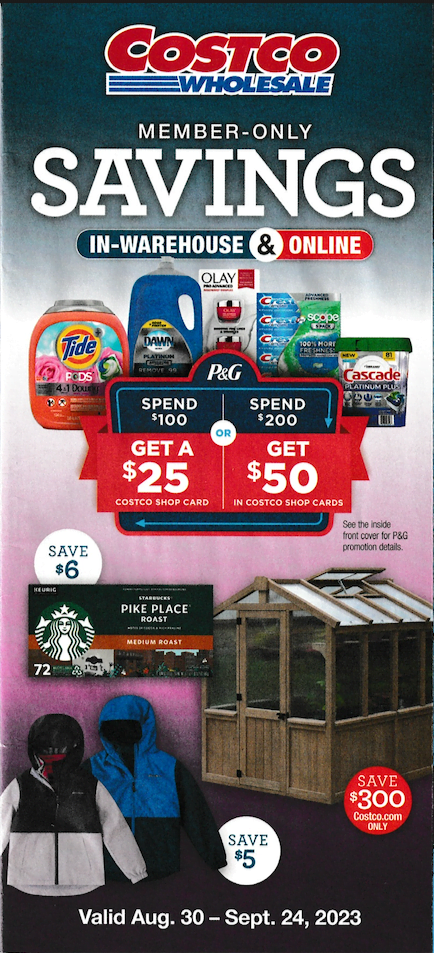 P&G Promotional Items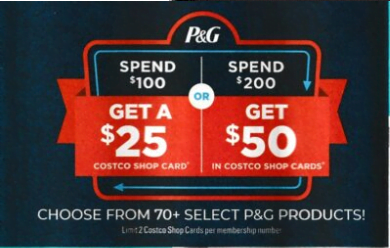 P&G is back with its spend $100 or $200 and get a $25 or $50 Costco Shop card promotion. Choose from 70+ select P&G products such as Dawn Powerwash, Charmin Ultra Soft Toilet Paper, Swiffer Sweeper Refills, and many more from the savings book. Great way to get stocked up at home, especially when the school year is already starting families with kids.
Gourmia FoodStation Smokeless Indoor Grill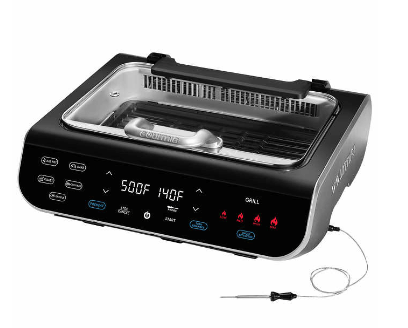 From breakfast to dinner, this product covers it all! Use the griddle function for breakfast essentials or swap out the griddle for the grill and try the smokeless indoor grilling experience. Plus use the air fry basket to cook your favorite crispy foods. For $20 off, now only $79.99, looks like a Costco Deal that can replace a lot of appliances at home.
Snack items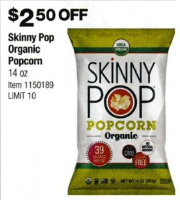 From the skinny pop to the pocky chocolate sticks, there are plenty of snack items like these for $2-4 off! We love having skinny pop around the house as a light snack that comes in a huge bag, but my kids for sure love those pocky sticks as a small treat for any time of day.
Samsung 85″ Class CU7000D Series 4k UHD LED LCD TV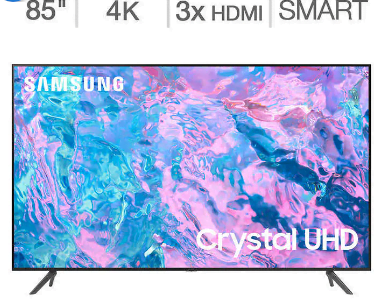 With football season here, time to upgrade your tv with this huge 85″ Samsung TV for only $1,099.99 for your viewing pleasure. Pretty sure no one will miss out on the football action with how big this screen is. If you've got the room for it, we'd say snag this CostcoDeal!