We wanted to shake up our home bar experience and grabbed the Bartesian Cocktail Maker at Costco! We are pretty amateur when it comes to mixed drinks, but this device promises expertly crafted cocktails at a touch of a button, giving us a fun mixology journey. The best thing about the Bartesian Cocktail Maker is that there is no measuring and mixing. It uses pre-packed cocktail capsules, each containing premium ingredients for a consistent and tasty drink. Plus, making a drink is super easy!
Here's how to make your own cocktail, all at a push of a button:
Fill the Bartesian cocktail maker with any: Vodka, Tequila, Whiskey, Gin or Rum
Insert cocktail capsule*, which contains the perfect balance of juices, bitters, and extracts for your cocktail
Cocktail capsule is read via barcode and the machine suggests the proper glassware
Customize your desired strength ranging from mocktail to strong, then press 'Mix'!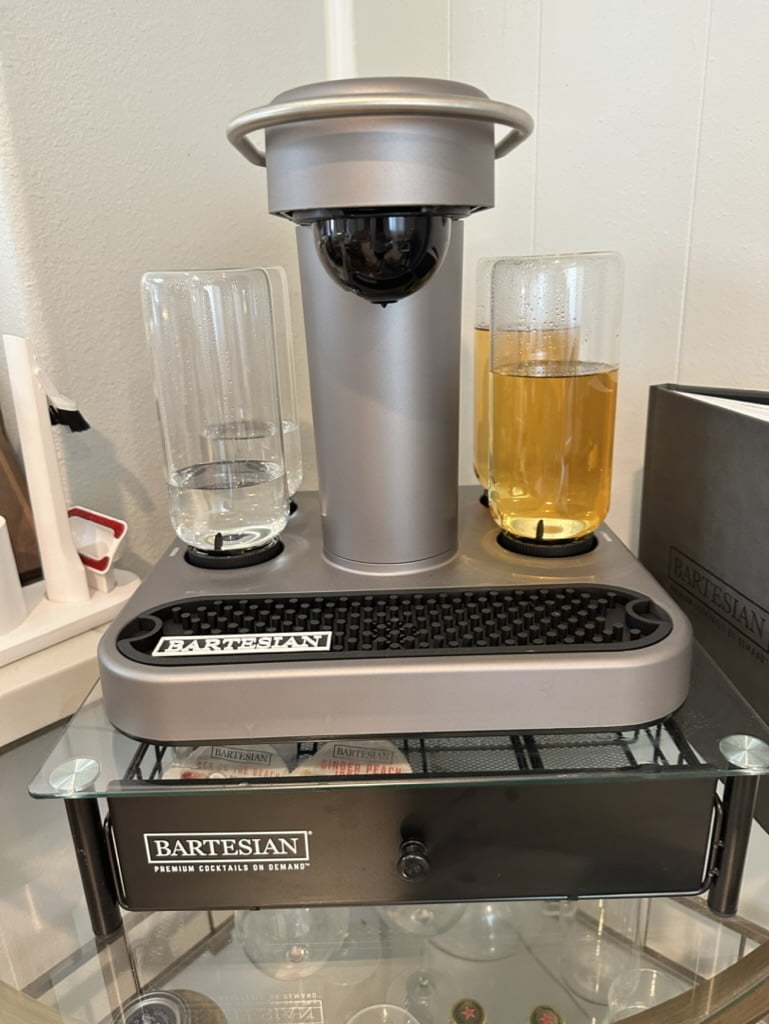 The design is sleek and blends into any kitchen or space and is definitely a fun talking point when hosting a party. A couple we knew had one at their place and we definitely put it on our list of next purchases to get at Costco. From classic favorites to some new creations we've never even heard of before, the premium cocktails booklet was fun to look through and is a great guide that helps us with our mixing journey.
If you are interested in experiencing the cocktail lounge in your own home – all at the touch of a button, visit Bartesian's official website for more info or get it now on Costco.com for $60 off until 8/11!
For more Costco news, Costco Deals, and info like this, sign up now to our newsletter and follow us on Instagram, Facebook, and TikTok. Plus see our most recent posts below! Let's Go, CostcoDeals!