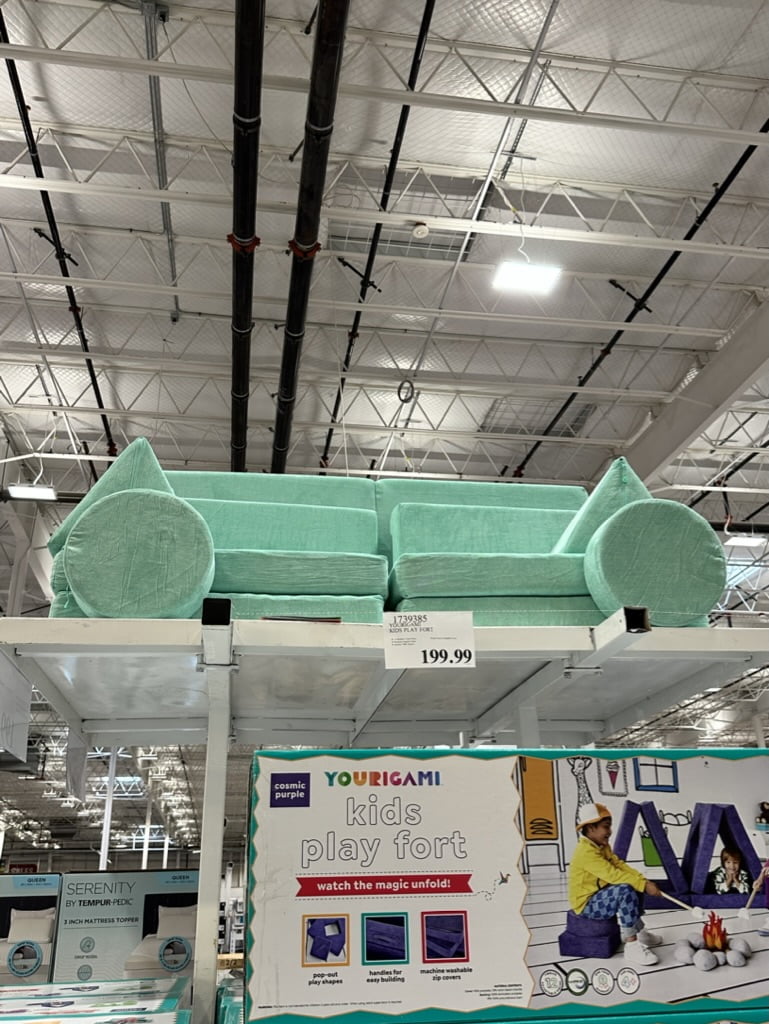 Time to fortify your adventure at home with a Yourigami Kids Play Fort for just $199.99! We saw this new product on our last trip to Costco and new that we needed to get one of these for the kids. Being it's largest play set yet, build a base, a campsite for story time by the fire, or lounge in the cushions. With sturdy support foam pieces and machine washable covers, that should handle the group play dates and make it easy to keep it clean too. Comes in just 2 colors in Costco warehouses of an island green (shown below) and cosmic purple, but you can buy a gray and pink on Costco.com, however they are selling out fast, if not already out of stock.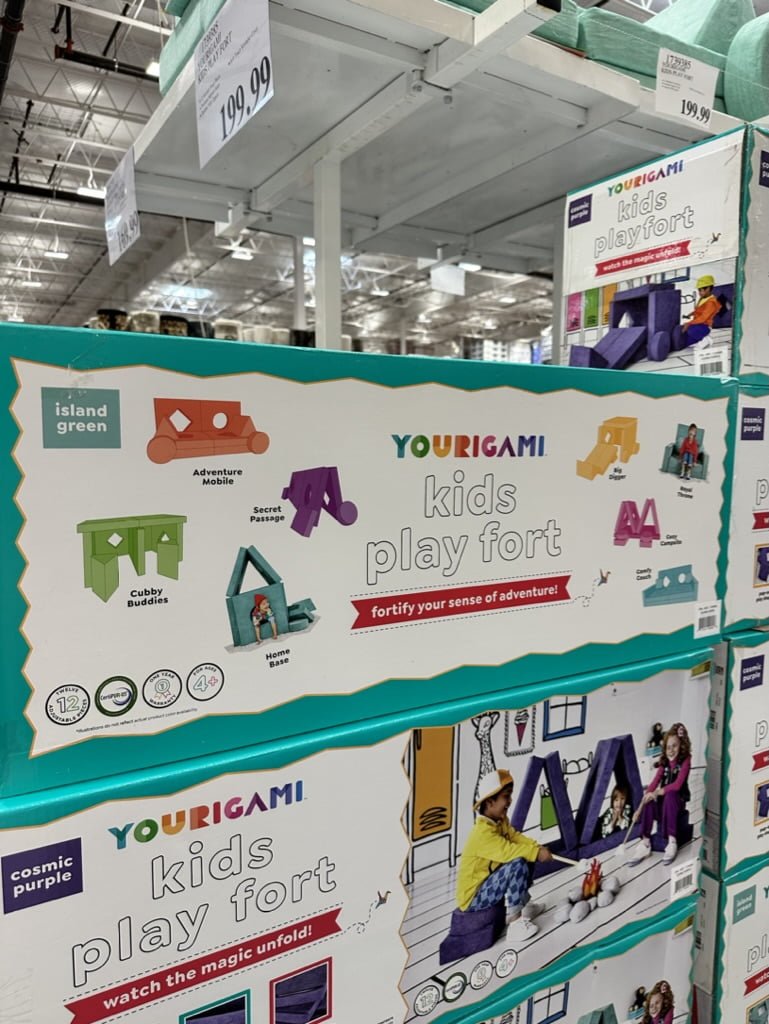 We've seen these kind of play mats and cushions before with a brand known as Nugget. The Nugget comes at a more expensive price on their website, at $249, and includes 2 supportive pillows, one soft cushion hinged panels, and a sturdier base cushion hinge panels. Plus there are many more colors to choose from. However, with this Yourigami Kids Play Fort at Costco, you get 12 modular pieces: 2 hinged panels, 2 square panels, 2 triangles, 2 rectangles, 2 circle pop-outs, and 2 square pop-outs. 12 pieces for a less expensive price, $199.99, at Costco? Yea we are going to go with that one!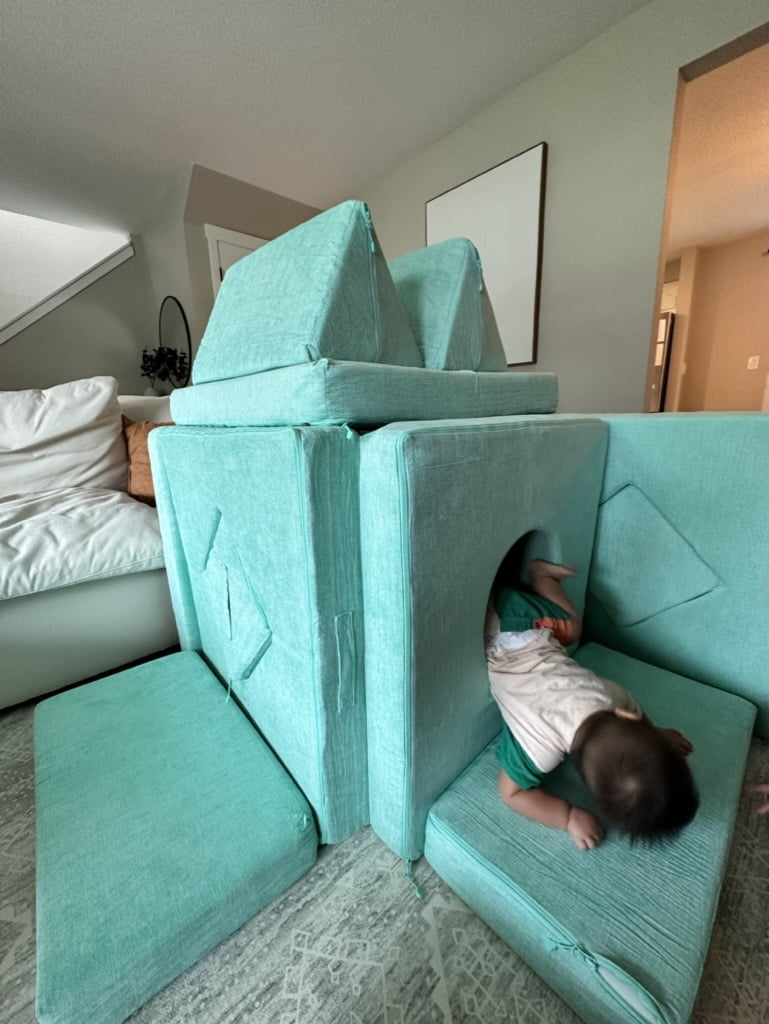 What do you think about this new Costco Deal? Our kid loves it so far and have been having lots of fun making forts or just even lounging on it. With pretty good cushion support, we'd recommend grabbing one on your next trip to Costco!
👉🏼 For more Costco news, Costco Deals, and info like this, sign up now to our newsletter and follow us on Instagram, Facebook, and TikTok. Plus see our most recent posts below! Let's Go, CostcoDeals!