We just tried this brand new Roncadin Mushroom Truffle Pizza from Costco in the freezer aisle, as we usually scout new easy dinners for our family. The Roncadin Mushroom Truffle Pizza comes in a 3ct and is presumed to have been baked on lava stone in a wood-fire oven. Consists of a base of garlic sauce and cheese, plus topped with seasoned mushroom and truffled mushroom sauce. The dough only consists of 5 ingredients: wheat flour, water, yeast, extra virgin olive oil, and salt. I don't know about you, but we love garlic and truffle, so this one was definitely calling our name.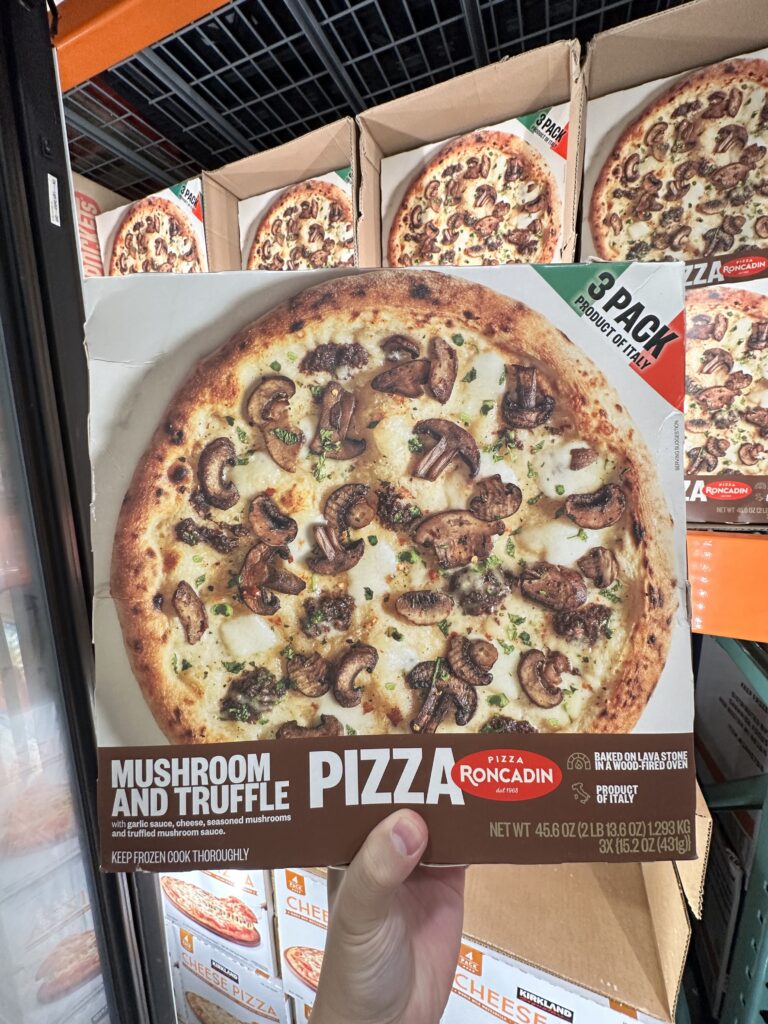 We followed the instructions and put this one in the oven for 14-16 minutes at 425 degrees and its ready to go! Pretty good crust, strong garlic taste, and a big aroma of truffle filled our kitchen. We'd say if you haven't tried this yet and you are a fan of truffle or garlic, then definitely try this pizza for only $15.49 for a 3ct and grab one on your next trip to Costco!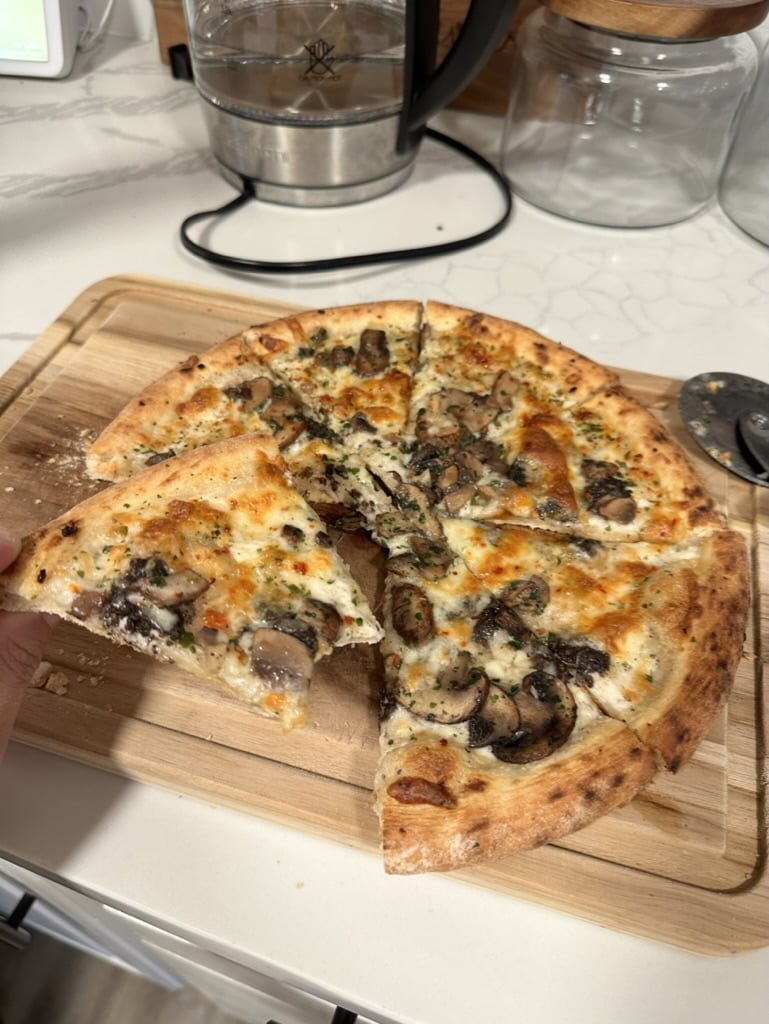 For more Costco news, Costco Deals, and info like this, sign up now to our newsletter and follow us on Instagram, Facebook, and TikTok. Plus see our most recent posts below! Let's Go, CostcoDeals!