Tis the season for the Holidays at Costco! On our last trip to Costco, we are seeing a lot more holiday decor and goodies. Here are a few that caught our eye!
Hallmark Recyclable Gift Bags
Wrapping gifts for our loved ones can be fun and all, but that does take some time to cut and wrap it all nice and neat. These Hallmark Gift Bags seem to do the trick for those last minute gifts and where you don't have the time to wrap it all! Comes in a pack with 20 gift bags of varying sizes and designs, plus are 70% recyclable for only $17.99.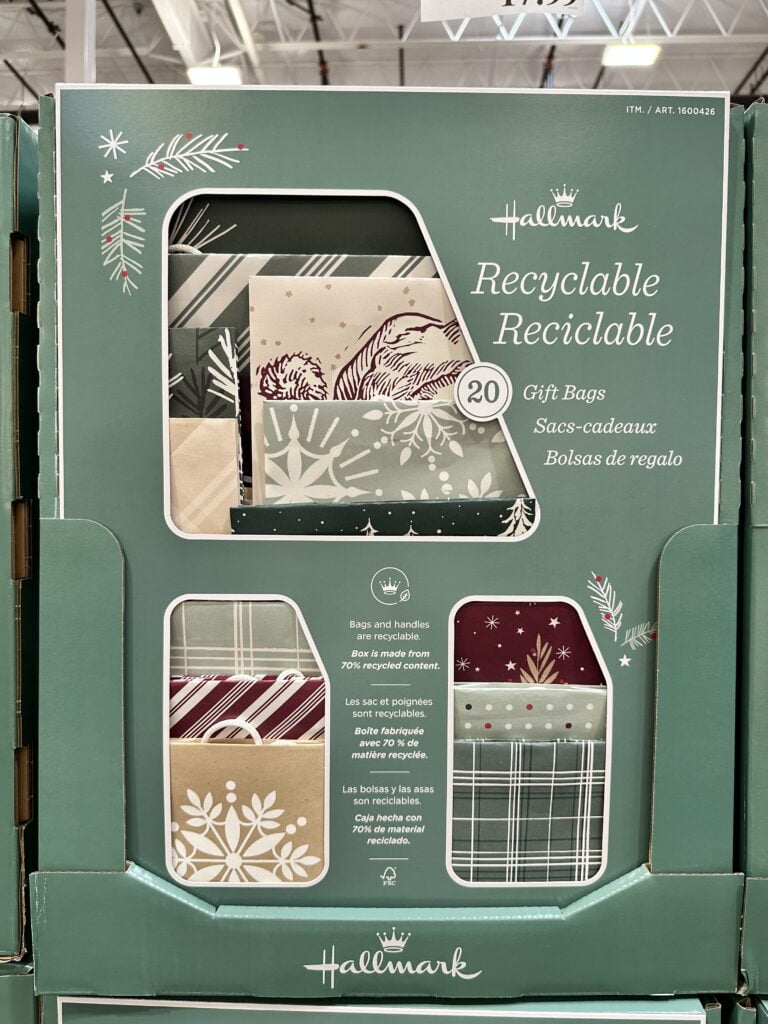 Ceramic Holiday Village
We love this cute Ceramic Holiday Village Set that comes with 10 pieces that illuminate for $79.99. There are batteries included with a timer setting for 6hrs on and 18 hrs off.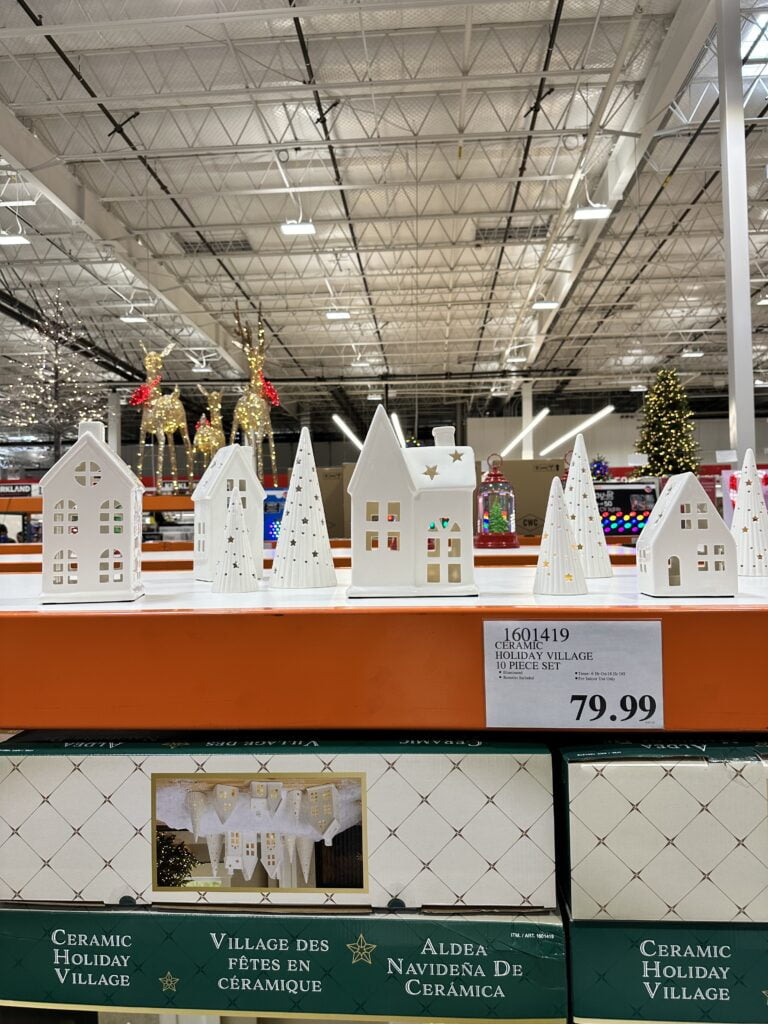 Holiday Lantern
These Holiday Lanterns are definitely new to the holiday Costco decor rotation. With 3 different designs, illuminate your home with these lanterns that swirl with glitter for $22.99. Also needs batteries, but not included.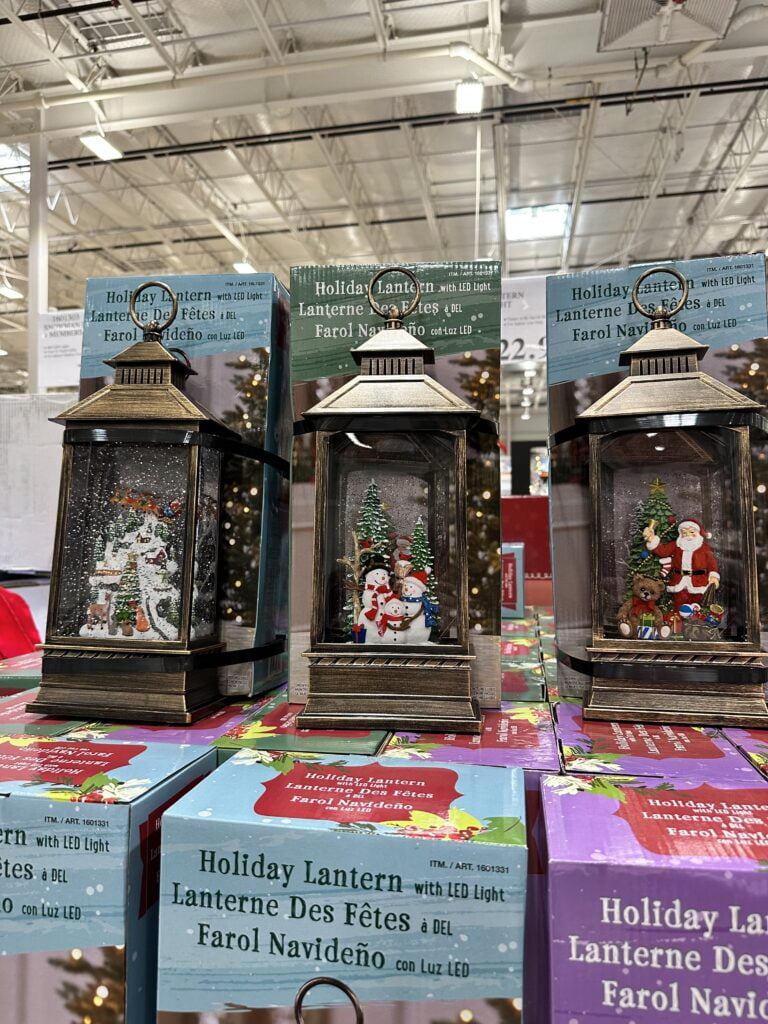 Holiday Glitter Mesh Tree
Too lazy to buy a tree or set up one? Well Costco's got something just for you! Check out this 8′ Holiday Glitter Mesh Tree with LED Lights for only $249.99. With 500 LED lights and a 4 functions control box with timer, this might be the tree for you for an easy setup and take down.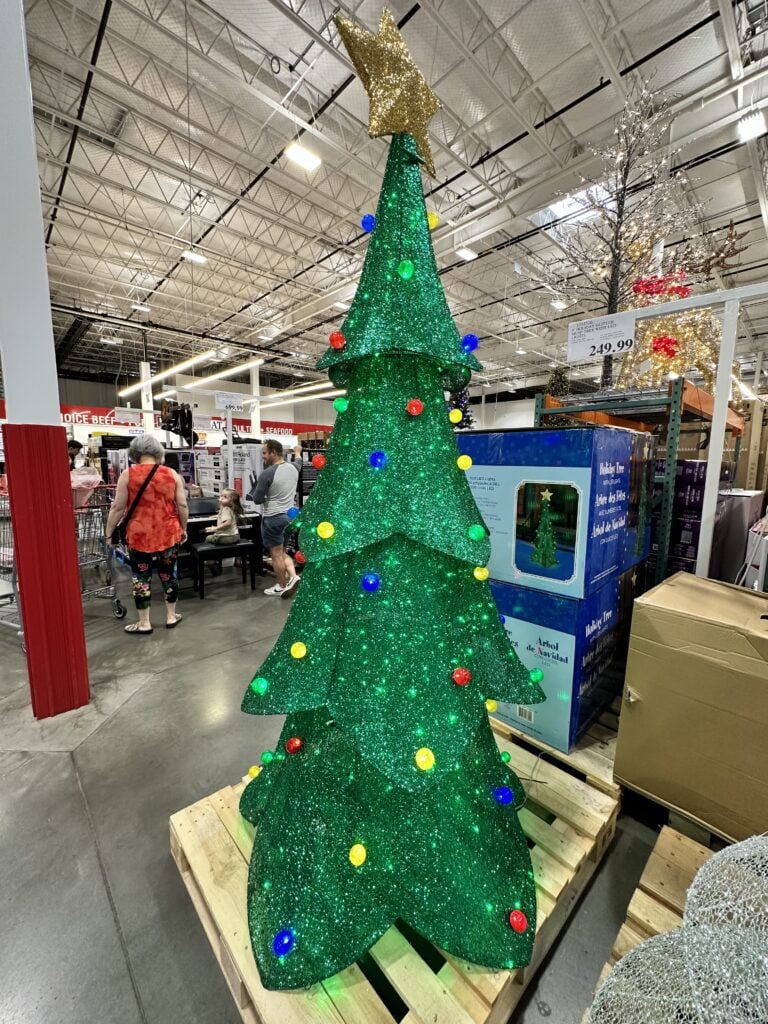 For more Costco news, Costco Deals, and info like this, sign up now to our newsletter and follow us on Instagram, Facebook, and TikTok. Plus see our most recent posts below! Let's Go, CostcoDeals!