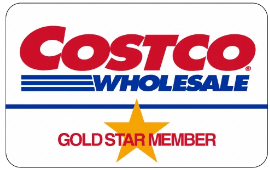 Another day, another crackdown, this time with a Costco Membership Sharing Crackdown.
Costco, the beloved warehouse retailer known for its exceptional value and member benefits, has recently announced a crackdown on membership sharing, drawing comparisons to popular streaming services like Netflix. This move aims to preserve the integrity of Costco's membership program and ensure that the exclusive benefits are enjoyed by authorized members only.
In a statement to Business Insider from Costco, the company states, "We don't feel it's right that non members receive the same benefits and pricing as our members." "As we already ask for the membership card at checkout, we are now asking to see their membership card with their photo at our self-service checkout registers."
We will probably be seeing Costco taking more of a stern approach, as reportedly more members are being asked for their member ID plus additional forms of Photo ID as well.
Membership sharing, while seemingly harmless, may dilute the value of a Costco membership. By cracking down on this practice, Costco aims to protect its members and maintain the affordability and quality for which it is renowned.
While some may view this change as restrictive, it ultimately helps Costco maintain the high standards and benefits that members have come to appreciate. The enforcement of membership sharing policies ensures fairness and preserves the unique advantages that come with being a Costco member.
What do you guys think about the membership crackdown? Do you think it will increase the rate for new members like Netflix saw since they made their change? Costco last raised its membership to $60 in 2017, for the Gold Star Membership Card. Hopefully they don't have any plans to raise that annual price, at least for savers like us.
For more Costco news like this and CostcoDeals, sign up for our newsletter now to stay in the loop!