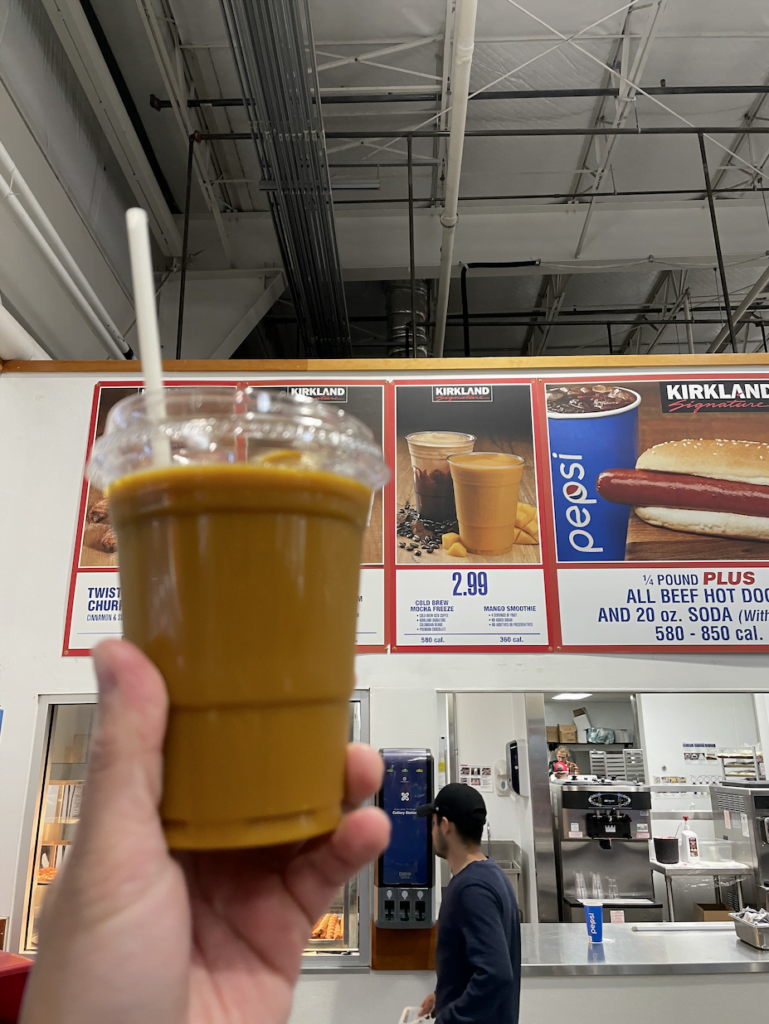 You might be seeing the new addition to the Costco Food Court menu, the mango smoothie, by now and wondering if you should indulge in a little sweet treat after trying to not spend over $300 for once while going to Costco, but of course you spent over $300 because thats just how it goes.
We've enjoyed for many years the berry smoothie and even with the changes to the recipe from more of an ice smoothie to a thicker, applesauce texture, it was still pretty tasty. However when we tried the new mango smoothie on our last trip to Costco, it was definitely not what we thought it would be.
Don't get us wrong, we love all the food court items, but unfortunately this one just didn't hit home for us. A little bit on the thicker side, the texture, and how sweet it was were a few things that we noted from the mango smoothie. We've seen some others try it and some comments stated that it tasted like baby food, but some really liked it. Not sure if we were to go that far as to say it tastes like baby food, but think that Costco could definitely improve on this mango smoothie in the future if possible. For $2.99, you can't beat that price for a post-shopping treat without breaking the bank.
So, the next time you visit Costco, give the mango smoothie a try and tell us what you think. Love it? Hate it? Bring back the berry smoothie? Let us know in the comments on here or on our Instagram or TikTok page!
For more Costco news and Costco Deals, sign up now to our newsletter and follow us on Instagram, Facebook, and TikTok. Plus see our most recent posts below!