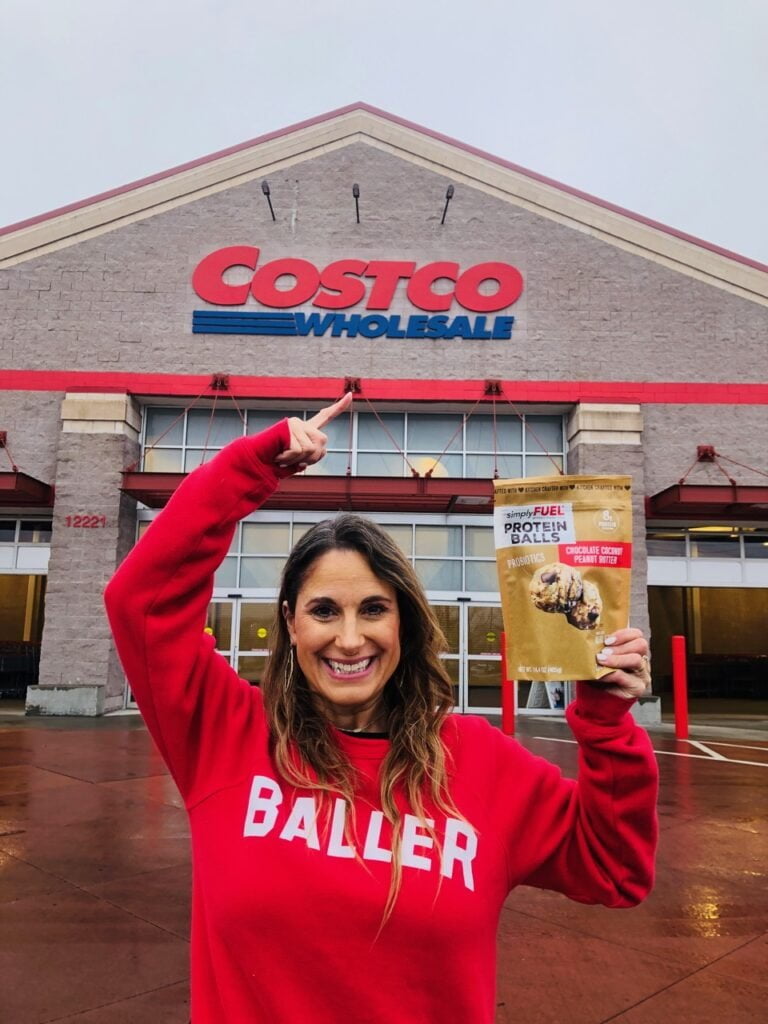 😋NEW DELICIOUSNESS FOR LOS ANGELAS REGION + SO GOOOD!!! 🍪TASTES LIKE COOKIE DOUGH! simplyFUEL Protein Balls ~$10.99 🍪 are NOW available at ALL LOS ANGELES Region Costco Warehouses (+ 🌺 Hawaii)!
💖 LOVE that simplyFUEL is a woman-owned business in Costco! Mitzi Dulan, the founder and owner was the team sports dietitian for the Kansas City Royals. She made them for the players and they loved it. She doubled, tripled and quadrupled the recipe. The Royals kept winning and winning. She had appearances on ABC, CBS, NBC and FOX talking about her protein balls that were helping to fuel the Royals success. Six weeks later the KC Royals won the World Series. Mitzi got a World Series ring and everyone was asking her "How do we buy your balls?". simplyFUEL was then born!
😋With simple ingredients, absolutely nothing artificial, and pure deliciousness in every ball..kids and parents will fight over who gets to eat the balls! The whole family will love em!
✈️Ideal for sport, travel or anytime power snack! 🏡 or on a trip!
🍪Tastes like cookie dough! Great for curbing a sweet craving, too!
🛒If you are in these 4 Costco regions: LA/Hawaii, TEXAS, BAY AREA BY Mid-July, and Southeast Region is COMING SOON in AUGUST! Also available in all Oklahoma and Louisiana Costco locations! VERY Limited stock in California so hurry FAST, so add @simplyFUEL to your cart on your next Costco trip! The balls make people happy!
For more info about simplyFUEL Protein Bars, click on the images below!