New additions are showing up now at our favorite discounted food court menu at Costco! How it usually goes is after shopping and of course over spending on amazing items, we then stroll past that beloved food court and are tempted by our favorite discounted food items. Now we can be tempted by two new items that look pretty tasty.
Roast Beef Sandwich
We've been seeing this roast beef sandwich starting to pop off on more social media and at more warehouses across the regions and is a pretty decent sized sandwich for its posted price of $9.99. It's a cold sandwich that features sliced roast beef, onion relish, mayo/mustard blend, lettuce, roasted cherry tomatoes, and red onions on an artisan roll. We don't know if this sandwich is worth the almost $10 price tag, but taste wise wasn't too bad when we tried some the other day. For now, we will probably stick to the cheaper items like the chicken bake and hot dog.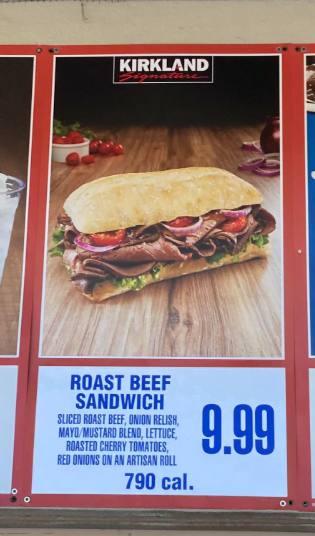 Strawberry Ice Cream Cup
This one we are super excited about! Our kids love strawberry anything, so when we heard news of a strawberry ice cream being slowly released to Costco warehouses in the food court we were super pumped. For only $1.99 for a pretty big cup of strawberry ice cream, you can't really walk past the food court without contemplating on a nice treat. Can't wait for this flavor to hit more stores soon.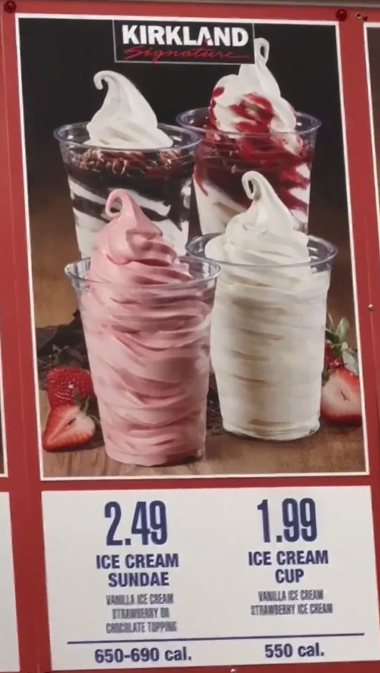 We think these two new items are a good add, but for us, we definitely still want out supreme combo pizza back! What do you think about these two new food court items? Is there anything else you want back besides these two?
👉🏼 For more Costco news, Costco Deals, and info like this, sign up now to our newsletter and follow us on Instagram, Facebook, and TikTok. Plus see our most recent posts below! Let's Go, CostcoDeals!